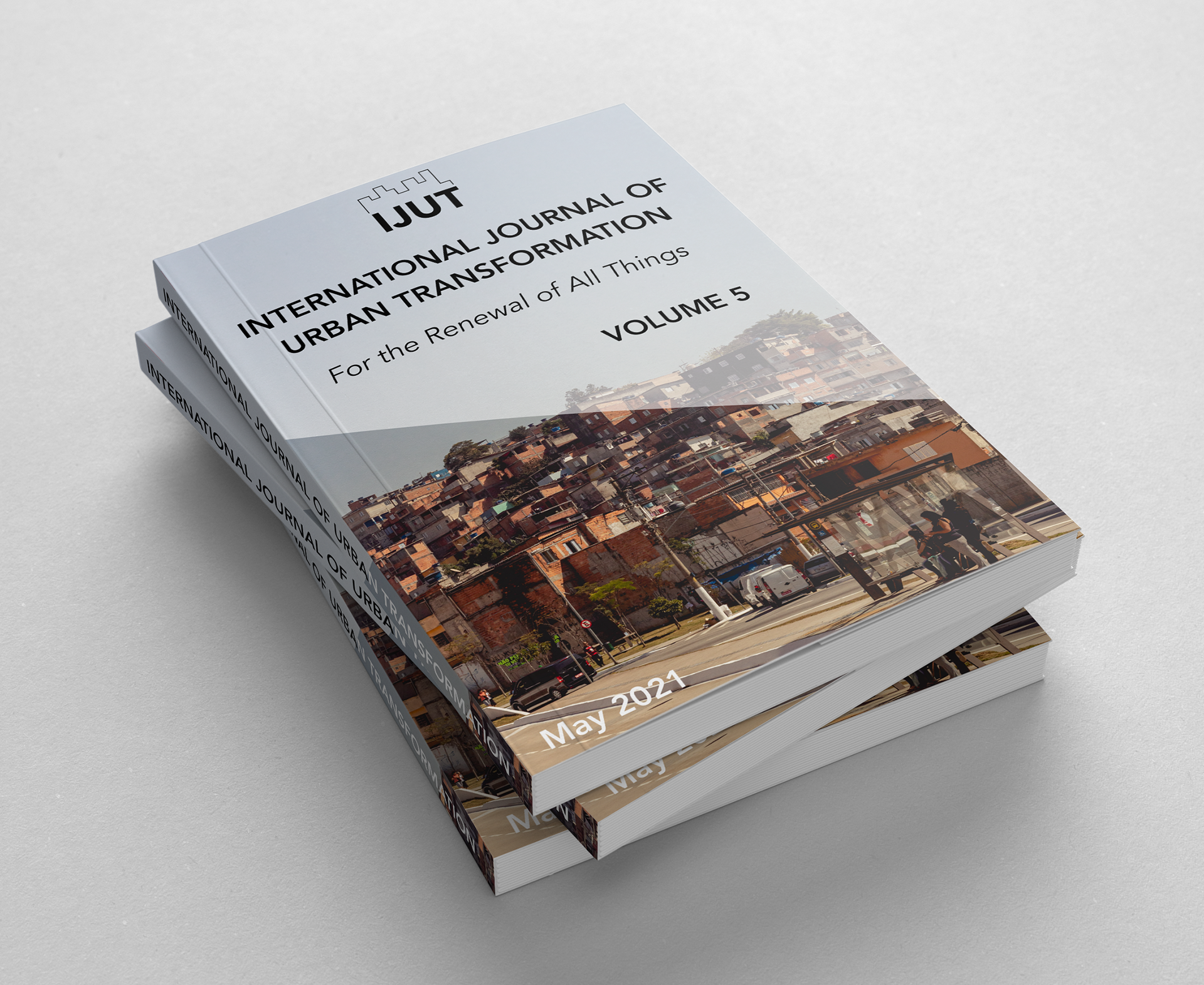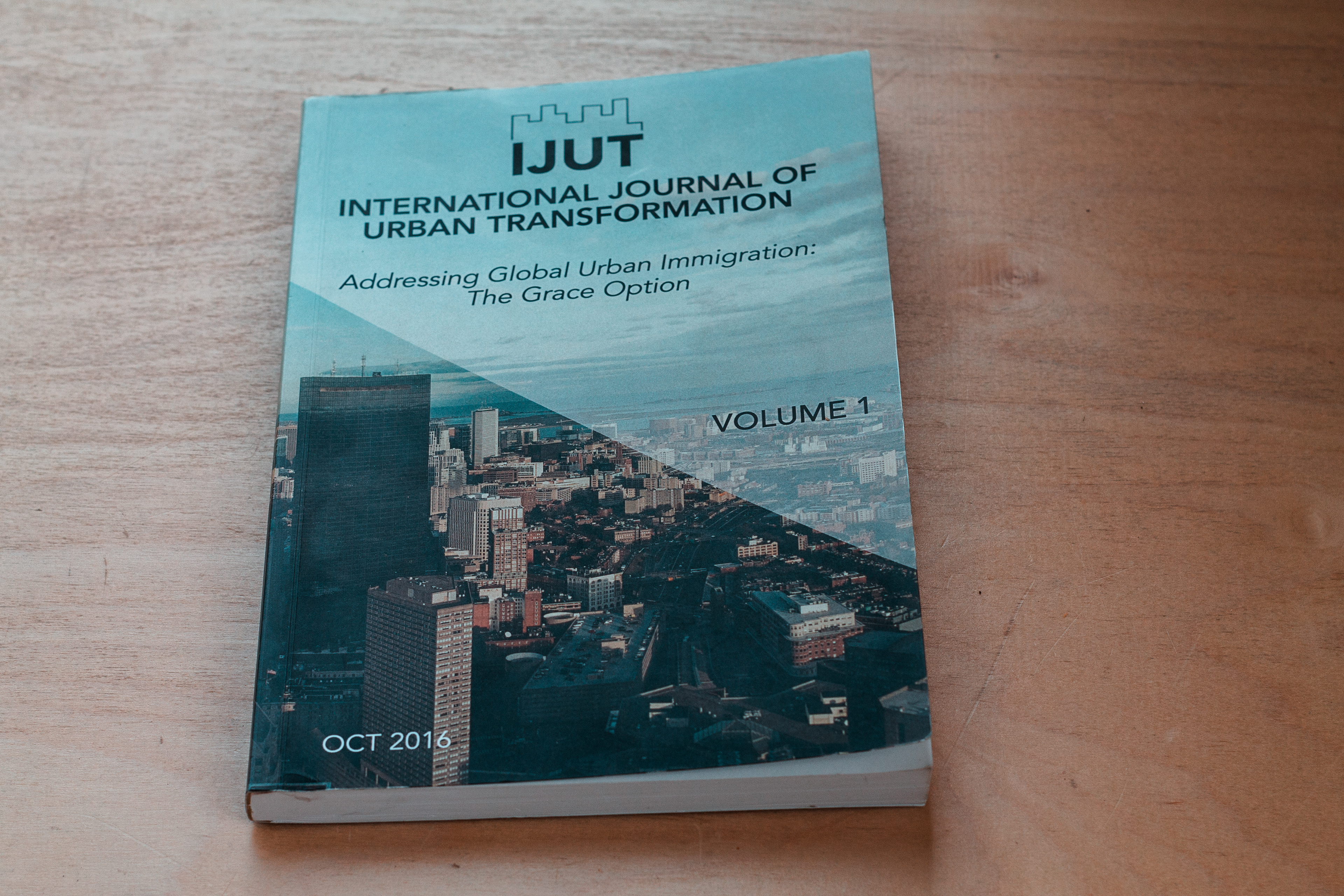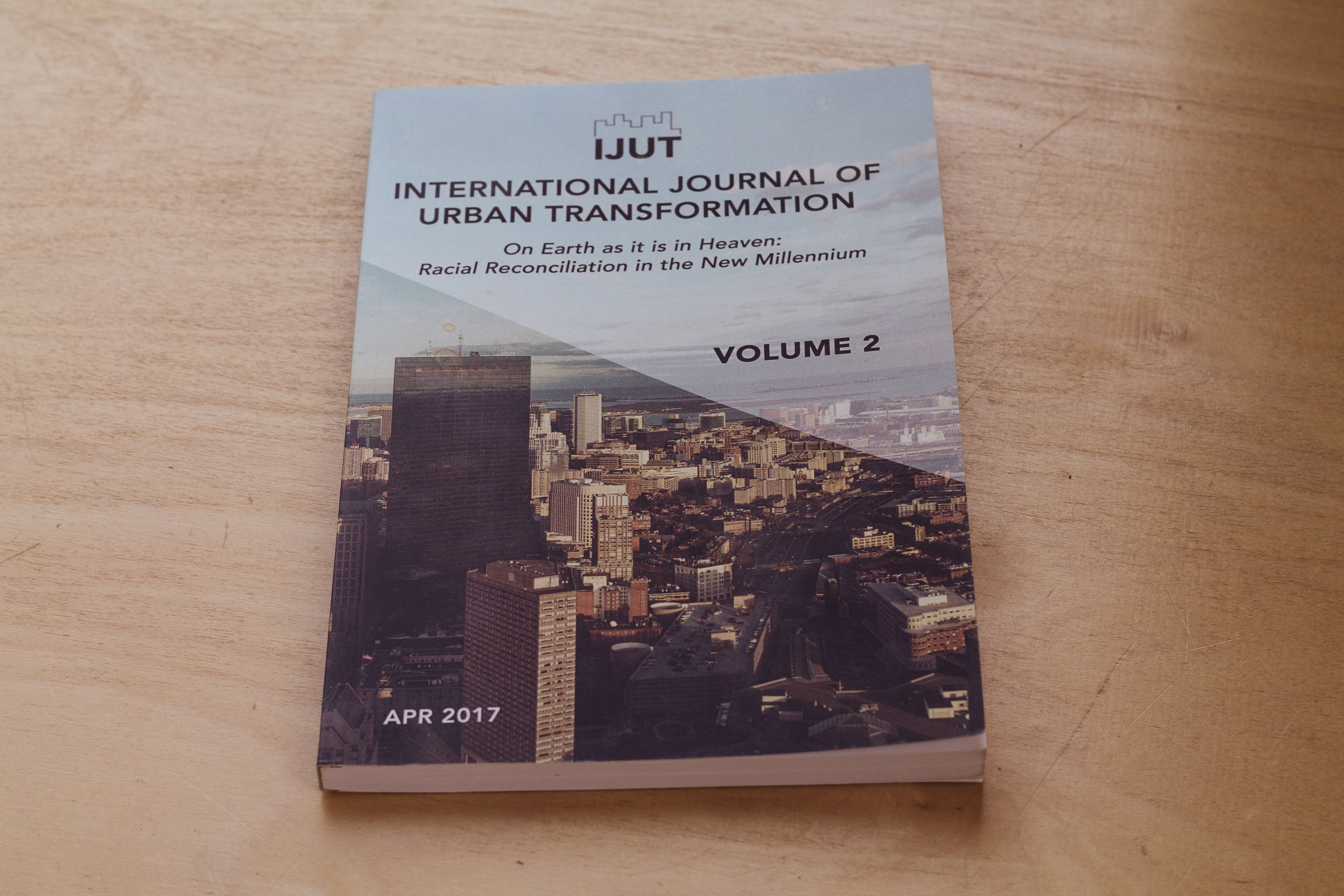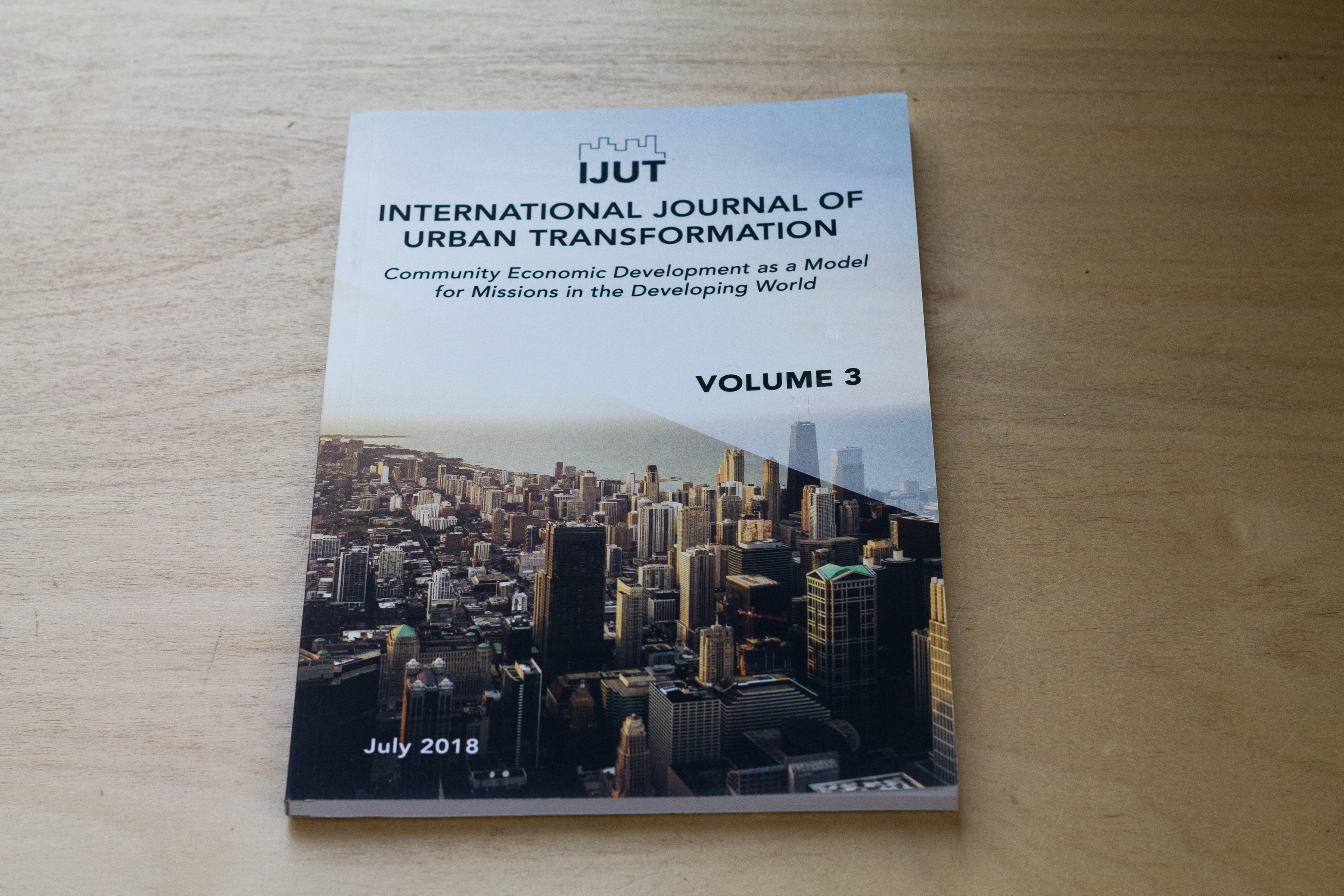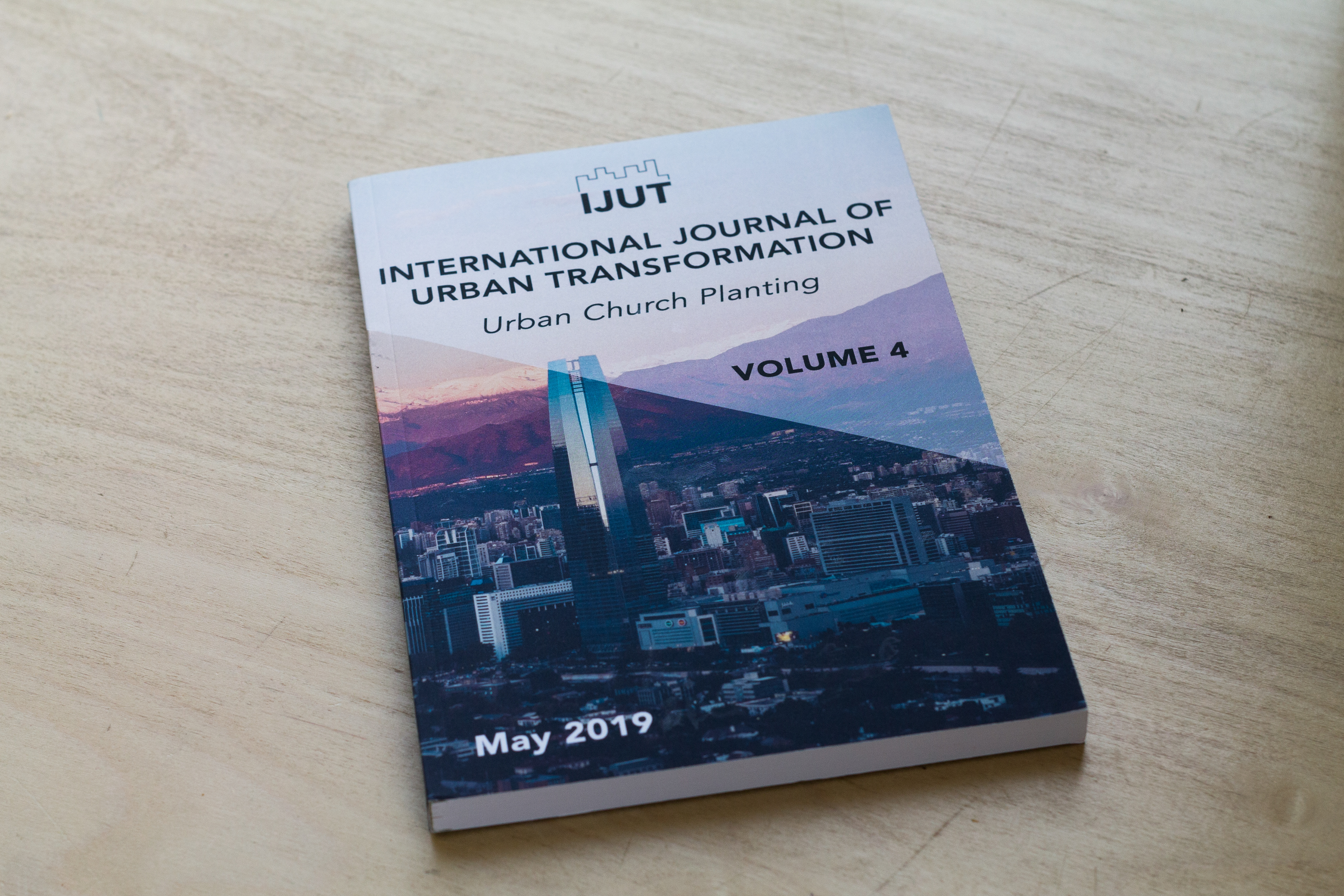 For the Renewal of All Things
What is the role of the church within cities? We can trace throughout history the church's posture towards and within cities. At times the pendulum has swung from one side to the other. From gospel proclamation to gospel demonstration. However, when we look at the larger topic of the

missio Dei

comes the realization it should be both/and. IJUT Volume 5 focuses on the theme of "For the Renewal of All Things." Our Feature Articles highlight different responses to injustices that are prevalent in today's global cities. These range from human trafficking to an inequitable built environment and more. The section on Case Studies brings these conversations to the street level by showcasing some practical and tangible ways churches are seeking betterment of their neighborhoods. It begins by paying attention to the culture and ethos of our cities. Join us on an intercontinental tour as we highlight various cities around the world in Volume 5 of the

International Journal of Urban Transformation

.​​​​​​​

Contributors:

 Rainer 

Schacke

 (Berlin), Chris Lazaro (San Antonio), Michael D. Crane (SE Asia), Greg Burch (Portland), Andy Littleton (Tucson), Colby Henley (Tucson), Marchauna Rodgers (Spokane), Jaime N. Sanchez (Los Angeles), John Trotter (Clarkston), Sean Benesh (Portland)
Cities continue to be at the forefront of culture. Now that over half of the global population lives in cities we're confronted with the reality of not only living in urbanized areas, but understanding them, loving them, and planting churches there. IJUT Volume 4 examines urban church planting and the nuances of that topic around the world. Whether we're exploring planting in gentrifying neighborhoods in Washington DC or Brooklyn, New York, learning about case studies of church planting in cities like Colombo, Sri Lanka and Singapore, IJUT Volume 4 gives you a well-rounded framework and perspective for this topic.The journal is broken down into three sections: Featured Articles, Case Studies, and Book Reviews.
Contributors:
Lisa Hoff (Ontario, California), Matthew Watson (Washington DC), Lloyd Chia (Portland), Stephen Stallard (Brooklyn), Linda Bergquist (San Francisco), Frank Rudolph Stirk (Vancouver, British Columbia), Kevin Baggett (Panama City), Michael Crane (SE Asia), Scott Carter (SE Asia), Lori Adams-Brown (Singapore), Bryce McFarland (South Asia), Matthew Brichetto (New Orleans), Kurt Holiday (Johannesburg), Sean Benesh (Portland)
Community Economic Development as a Model for Missions in the Developing World
In this issue of the
International Journal of Urban Transformation
, we will address the responsibilities and roles of Christians in providing community and economic development to those who need it most. Our focus is not on providing a temporary fix or a fast solution to deeply ingrained societal problems, but instead to concentrate on areas where a Gospel centered approach to community development can bring holistic transformation to urban communities. Through the voice of experienced practitioners, our desire is to provide a new vantage point which informs a more complete model of urban missions for the future.
Contributors:
Glenn Smith, Kendi Howells Douglas, Bert Hickman, Robert Lupton, Brad Smith, Sean Benesh
On Earth as it is in Heaven: Racial Reconciliation in the New Millennium
Reconciliation is at the heart of the gospel. This then is the impetus and drive to demonstrate the gospel and live out reconciliation in all spheres in life, particularly when it comes to race. While we celebrate our wonderful diversity at the same time we can and should be driven to see justice and equity across racial lines. In Volume 2 we explore this topic of racial reconciliation from numerous vantage points and in different contexts and countries. This volume is also dedicated to one who has done much for decades and has influenced generations when it comes to racial reconciliation ... Dr. John Perkins.
Contributors:
Christian Arnold, Seth McManus David Leong, Trevor Peter Nthola, Derek W. Engdahl, Nam-Chen Chen, Alan Cross, G.J. Veas
Addressing Global Immigration: The Grace Option
Immigration is a contentious topic that spans the globe. Whether we're talking about Syrian refugees boarding rickety boats as they flee for their lives from their war-torn homes or Central American refugees seeking to cross the southern border of the United States to escape 

systemic poverty and violence this is a topic that must be addressed.

  Too often Christians respond to these humanitarian crises more from the framework of their political party affiliation rather than from a biblical framework. In the first volume of the

International Journal of Urban Transformation

we jump right into the melee of this crucial topic to uncover a gospel-cenetered 

approach

.
Contributors:
Robert Chao Romero, Alexia Salvatierra, Michael D. Crane, Kelly Malone, Annie A. Lockhart-Gilroy, David Garrison, Vanessa Carter, Jared Sanchez, Albert W. Hickman, Julia Lewis, Leah Bechtold, Shannon Ericson, Darrel Jackson, Kelly Steinhaus